Home Page

Welcome. I hope you find my website informative as to the services which I provide, together with my qualifications, accreditations and experience in the Counselling, Crisis Management and Peer Support Training that I offer.


My office is located in a very private area, standing on its own grounds, surrounded by woodland with a section of the river Brogeen running through the property.The emphasis is on privacy. The address is: Glenside, Boherbue, Mallow, Co. Cork.



My counselling service provides an eclectic approach to such issues as addiction, self-esteem enhancement, confidence building, depression/anxiety, panic attacks, obsessive compulsive disorder, trauma, bereavement, couples issues, stress management, bullying, phobias, eating disorders, self-harm (especially in young adults/teens), among others.

I also offer training to individuals, groups and companies in Critical Incident Stress Management under the auspices of ICISF (International Critical Incident Stress Foundation) based in the University of Maryland USA. I also train "Peer Supporters" in Companies so that they can provide caring confidential support to colleagues in a structured and efficient manner, dealing with such matters as addiction problems, stress, bereavement etc.. See the "Peer Support" Page. On the completion of each course certificates from ICISF/University of Maryland are given to each participant.

My education and training as you will see has been predominantly in UCC (University College Cork) and my counselling accreditations are from IACP (Irish Association for Counselling and Psychotherapy) and IAAAC (Irish Association of Alcohol and Addiction Counsellors).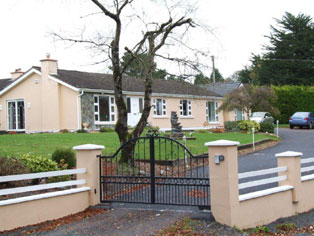 My Critical Incident Stress Trainer/Instructor accreditation is from ICISF, University of Maryland, USA.

My experience in these areas is extensive - some work going back to the mid nineties and in some instances to 1985. I recently retired after many years as Student Counsellor in UCC.

My clients benefit from a professional, caring, and confidential service, in a very attractive and private setting.

Geographically my office is outside the village of Boherbue in North Cork, central to Mallow, Kanturk, Newmarket, Killarney, Millstreet, equidistant and about 1 hour from both Cork City, Limerick City and Tralee, as the map on the "Contact Me Page" shows.